Production Studio: Aardman Nathan Love
Characters and Candies
We worked with production studio, Aardman Nathan Love, to create high res renders of the characters in various poses. In total, we produced 9 characters + 14 extra costumes, 101 individual poses and 4 group poses.
Just a few of the 59 candies made…
Character Development
We received base 3D models from the game team that had to be re-worked for cinematic animation purposes.
concept from the game team
Super Sidekicks
Meet your new fabulous, fresh and fiercely fly friends. A team of Candy heroes that come to the rescue when you're in a sticky situation. They're tiny but mighty when it comes to crushing!
This animated moodboard was created to capture the initial essence of what we wanted to aim for in our creatives.
Key Arts
These Key Arts are graphic templates that was used across all Marketing for the campaign.
Passion Points
The passion points project aimed to deliver relevant content by categorising the audience through their behavioural trends and interests. This was originally intended to be done on a much larger scale, creating a large amount of creatives that would cover a range of topics including Beauty, Food/Drink, Health/Fitness, Fashion, Film/TV, etc.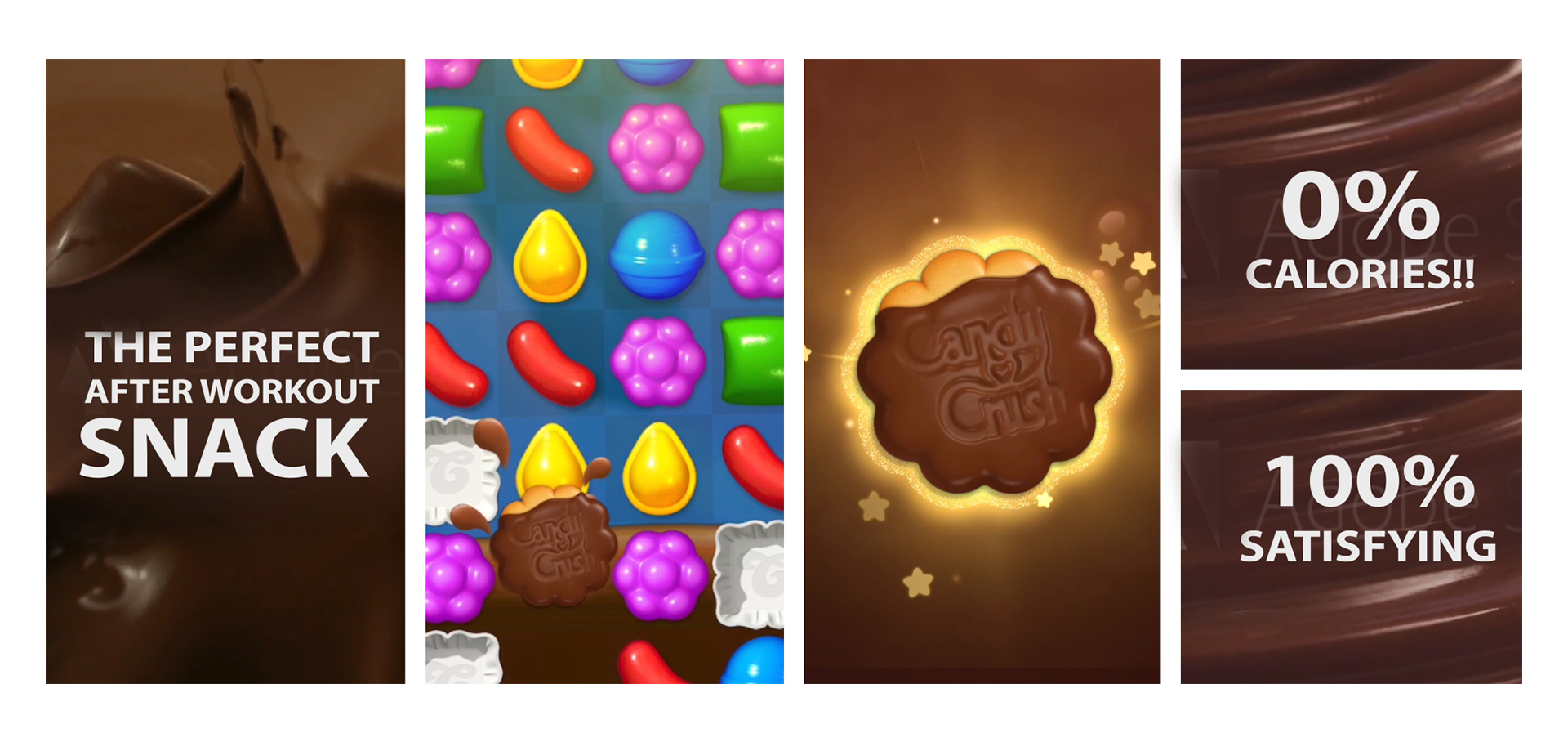 We ended up being tasked with focusing on two videos for two topics, Food/Drink and Beauty, for Performance Marketing testing, which meant including a lot of gameplay. I ended up taking over the project mid-way, overseeing the production and creative direction. For each video we made multiple edits to cater for different digital networks.
Testing options for snap chat tiles.